11 July 2022
|
Release The Kraken!
Release The Kraken! As if there aren't already enough balls to juggle in Dead Men Tell No Tales, this expansion demands you slash tentacles too. A sixth action token acknowledges the increased workload, although a seventh wouldn't feel excessive.
The creature in question is gruesomely detailed and has all the open-mouthed attractiveness of a Sarlacc – ready to be meticulously painted into a neon nightmare. Interestingly, his role in the game isn't all bad; he'll splash water everywhere when lashing the boat, helpfully reducing fire levels, for example. His presence also introduces adrenaline tokens that have excellent benefits, like eliminating six deckhands in one swoop or lowering fire levels by four. Players just need to triumph in battling him beforehand. Dinky canons diversify your attacking options, but don't be fooled by their puny size – one direct hit sends the Kraken off to lick his tentacles. Gross. As play progresses, the monster's attacks become increasingly relentless – as does monitoring his strength and health levels – making it pleasingly tough to tame him.
Elsewhere, red deckhand leaders pop up, and cause even bigger headaches than their pale-skulled underlings. When revealed, you'll have to keep picking from the bag Russian roulette-style until a white deckhand is discovered.
Possibly the biggest upgrade Kraken offers is its new pirate. Swivel Gun Sandy is a much-needed female with a less gratuitous figurine. This gal's come dressed for some non-sexist swashbuckling, wearing a nifty weapons belt capable of inflicting far more damage than a push-up bra. Fingers crossed original characters Jade and Lydia get to burn their sleazy lingerie on the ship's bonfires one day soon.
The Kraken is definitely a decent little add-on, but it's probably only worth acquiring when the base game becomes a doddle. And it could be months before the Skelit's Revenge surrenders.
Jenny Cox
PLAY IT? Yes
Read the review of Dead Men Tell No Tales here
Content continues after advertisements
Designer: Kane Klenko
Publisher: Renegade Game Studios
Time: 60-75 minutes
Players: 1-5
Ages: 13+
Prices: £40
Looking for more?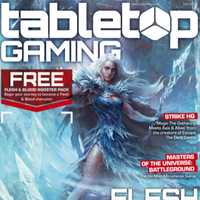 This review came from Tabletop Gaming Magazine, which is home to all of the latest and greatest tabletop goodness. Whether you're a board gamer, card gamer, wargamer, RPG player or all of the above, find your copy here.
Get your magazine here
Read More...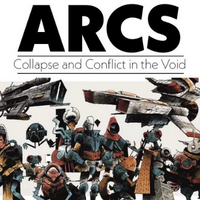 If you want to read more about one of the most hotly anticipated games of the year, check out our interview with Cole Wehrle on ARCS! A new game from the designer of Root and Oath, and we've got all you need to know.
To infinity and beyond
Join us in person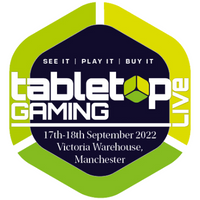 We can't wait for Tabletop Gaming Live 2022! An epic weekend in Manchester full of board games, card games, roleplaying games, wargames and more, with amazing exhibitors, great games, and an opportunity to game together in person.
See you there!
Treat Yourself!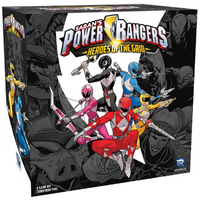 Have you visited our game store? We have everything from mystery boxes, to games and accessories – including the above Power Rangers: Heroes of the Grid, with a great discount! Head over to find your new favourite game.
Visit the Game Store