From prolific designer Dávid Turczi comes the wargame for the eurogamer: The Defence of Procyon III
About The Game
In this smart sci-fi struggle, one-to-four players take control of unique factions as part of a team-based conflict. The card-driven battle wages over two boards using 120 amazing miniatures, with humans defending against invading aliens on the surface and orbital space of Procyon III.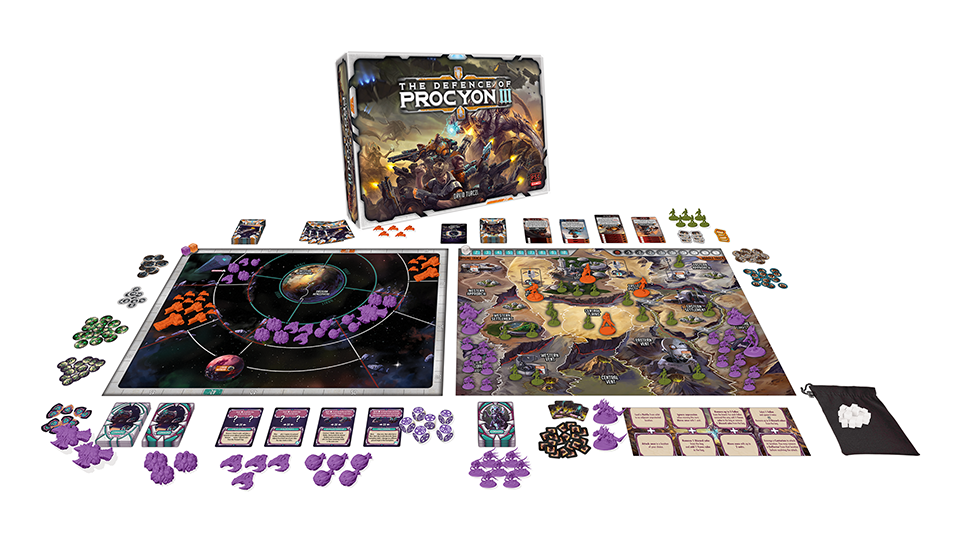 Played competitively or cooperatively, the highly asymmetric gameplay involves four different card-based combat games interacting with each other and continues until one side has achieved victory in this previously insignificant corner of the galaxy.
Ages: 14+
Players: 1-4
Duration: 90-120 min
Follow us and keep up to date with our latest projects!
Facebook
Instagram
Twitter
Kickstarter
Our Newsletter
Boardgame Geek