02 September 2022
|
Was it the usual success?
ZineQuest was a controversial topic on social media for a time. A yearly event promoted by Kickstarter, its annual encouragement of indie creators to upload their TTRPGs to be promoted together in the month of February, was a huge opportunity for many independent creators to boost their sales significantly. Whilst there were concerns in previous years that Kickstarter may have been less engaged with the initiative, this year, the event was moved from its usual February, to August, with only two weeks notice and silence on the matter prior.
It took little time for ZineMonth to be raised - a collaborative effort from TTRPG creators to continue to post projects within this timeframe, though both on and off Kickstarter. It saw a rise in the likes of Itchio, IndieGoGo, and other, smaller crowdfunding sites, as opportunities for this. Though it received no additional, external publicity, like that which Kickstarter may have offered, the event felt successful, with a query as to what impact the original ZineQuest in August would have.
Content continues after advertisements
Interested in the statistics of #zinequest4? @PrismaticWastes and I are tracking it in the template put together by Ian Yusem.

Check it out, bookmark it, and share it around. #zinequest pic.twitter.com/DJ3Hdm6Ouy

— Ty (@eldritchmouse) August 2, 2022
Using the sheet created by In Yusem, twitter users @eldritchmouse and @prismaticwastes plotted the outcome of the event, with comparison to previous years - and though the event itself was admittedly smaller, the overall year seems on par with the impact we might expect.
ZineQuest 4 saw 165 active projects, with $812,466 pledged overall. It was 87% projects launched that achieved funding, and the highest pledges were seen unsurprisingly within the Mothership system, the current darling of the RPG world – though the most overall was seen in original, or neutral settings.
Whilst this was a huge decline on ZineQuest 3 - with 384 projects, offering $1,688,000 in funding – the yearly response is on par. For an event that was split into two, over ZIneMonth and ZineQuest 4, there were a total of 318 projects launched, with a total pledged of $1,629,700.
Meaning whilst admittedly, the amount was down on the year before, it exceeded the performances of the first two years, and shows the interest in the TTRPGs remains. These events show significant and useful increases, and whilst the percentage of projects funded was lower - between 85-57% – that the amounts pledged are still considerable.
Whilst ZineQuest 5 is some time away, returning to its usual time of February 2023, it will be of interest as to whether this will demonstrate an increase, maintaining the benefit of the a single space for people to go to, at an expected time of year, with hopefully Kickstarter support as had been anticipated in previous years.
TIme will tell.
Looking for more?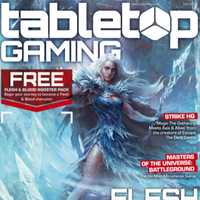 This review came from Tabletop Gaming Magazine, which is home to all of the latest and greatest tabletop goodness. Whether you're a board gamer, card gamer, wargamer, RPG player or all of the above, find your copy here.
Get your magazine here
Read More...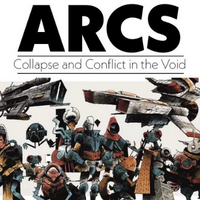 If you want to read more about one of the most hotly anticipated games of the year, check out our interview with Cole Wehrle on ARCS! A new game from the designer of Root and Oath, and we've got all you need to know.
To infinity and beyond
Join us in person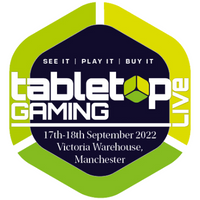 We can't wait for Tabletop Gaming Live 2022! An epic weekend in Manchester full of board games, card games, roleplaying games, wargames and more, with amazing exhibitors, great games, and an opportunity to game together in person.
See you there!
Treat Yourself!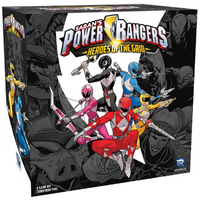 Have you visited our game store? We have everything from mystery boxes, to games and accessories – including the above Power Rangers: Heroes of the Grid, with a great discount! Head over to find your new favourite game.
Visit the Game Store
Sometimes we may include links to online retailers, from which we might receive a commission if you make a purchase. Affiliate links do not influence editorial coverage and will only be used when covering relevant products
Content continues after advertisement