23 August 2022
|
That's what we're here to do, right? Here's a few of our picks for games to get your hands on.
If you've not picked up your tickets for Tabletop Gaming Live yet, now's the time! This epic gaming convention will be taking place on the 17th & 18th September 2022, and will host a huge range of exhibitors, gamers, workshops, and opportunities to play. Taking place at the historic Victoria Warehouse in Manchester, we can't wait to see you there. But for now, we're taking a look at some of the games you can find at the event!
AMELIA'S SECRET
Head over to our dedicated demo area for this spooky augmented reality game – and pick it up exclusively at Tabletop Gaming Live over the weekend. The game takes place in a haunted house that the players are trying to escape before becoming a permanent resident. Because the cards are designed to be laid out around the room, meaning you can turn your own house into a haunted one when you get home. Our demo area will be set up for players to try a full 20 minute introductory scenario, and you can buy it on the day.
Content continues after advertisements
ARK NOVA
The hottest game of the year, that's been sometimes a bit hard to get hold of, will be in demand at Tabletop Gaming Live. This big game of planning and designing a modern 'scientifically managed' zoo has been leaping up the Board Game Geek charts since its release, and has even got a nomination at our own awards, has that classic 'building something cool on the table' feel while offering a few interesting twists. Head over to the Asmodee demo area to get your hands on it, or to our games library provided by Dungeons & Flagons to get stuck in.
MOON
Head over to the Sinister Fish stand to find your new favourite space-base building game. Moon, along with Villagers and Streets, offers a charming fast-paced game of space colonisation with the added crunch of asymmetric powers and cool combos. Also, it's one of the best looking games out there
EPIC ENCOUNTERS
Manchester's own Steamforged Games are one of our sponsors this year, and with them they're bringing something truly epic in the form of Epic Encounters. These hand box sets of massive miniatures and Dungeons & Dragons Fifth Edition mini-adventures can be dropped into your roleplaying game any time you need a big bad to overcome. Get a sneak peek at the Dragon Turtle and the Crab Archon (i.e. cool crab people) at the show (as well as a ton of other games, including Bardsung, at their stand).
CATAN 3D
Yes, you've played Catan before, but have you actually played it if you've not tried it in 3D? The new edition, a huge and detailed reimagining using 3D terrain-looking tiles, new city models and detailed road pieces is really worth looking at in the flesh. It brings a whole new way to play Catan to your table. Head over to the dedicated gamers section of the Asmodee demo area to give it a go.
STAR WARS VILLAINOUS: THE POWER OF THE DARK SIDE
In what might be one of the most anticipated gaming crossovers since Disney took on the Star Wars franchise, the new Villainous offers you the chance to play as five characters new to the universe: Darth Vader, Asajj Ventress, Kylo Ren, Moff Gideon, or General Grievous. Head over to the Ravensburger stand for your chance to take a first look at the dark side.
1815, SCUM OF THE EARTH
Hall or Nothing, creators of Veilwraith and Call of Kilforth bring us their latest take on a bloody historical battle. Like others in the system 1815 looks to be a great two player outing that does have the small danger of teaching you something while you play. Head over to the Hall or Nothing stand to get your first taste.
Looking for more?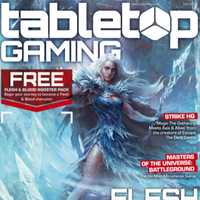 This review came from Tabletop Gaming Magazine, which is home to all of the latest and greatest tabletop goodness. Whether you're a board gamer, card gamer, wargamer, RPG player or all of the above, find your copy here.
Get your magazine here
Read More...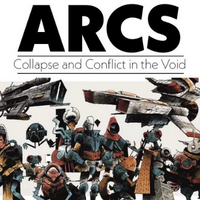 If you want to read more about one of the most hotly anticipated games of the year, check out our interview with Cole Wehrle on ARCS! A new game from the designer of Root and Oath, and we've got all you need to know.
To infinity and beyond
Join us in person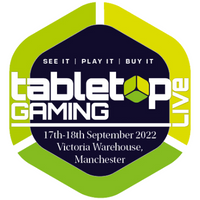 We can't wait for Tabletop Gaming Live 2022! An epic weekend in Manchester full of board games, card games, roleplaying games, wargames and more, with amazing exhibitors, great games, and an opportunity to game together in person.
See you there!
Treat Yourself!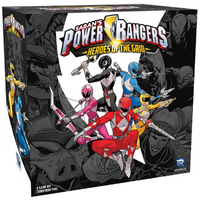 Have you visited our game store? We have everything from mystery boxes, to games and accessories – including the above Power Rangers: Heroes of the Grid, with a great discount! Head over to find your new favourite game.
Visit the Game Store
Sometimes we may include links to online retailers, from which we might receive a commission if you make a purchase. Affiliate links do not influence editorial coverage and will only be used when covering relevant products
Content continues after advertisement