13 July 2022
|
OneBookShelf own eleven ecommerce marketplaces, including Drive Thru RPG & Dungeon Masters Guild, who are joining forces with Roll20.
Today, Roll20 and OneBookShelf have announced plans to join forces, allowing tabletop roleplaying players to manage their content across the platforms, connect with other players, and step into games immediately.
Roll20 is currently a virtual tabletop for roleplayers, that also offers its own marketplace for systems and adventures, with integration for a vast number of systems. OneBookShelf, through the more easily recognised DriveThruRPG and Dungeon Masters Guild (amongst others), is an e-commerce site, with the two listed selling roleplaying specific PDFs and print on demand books, from huge to indie creators. No products, licenses, or ownership will change hands - users and publishers retain their ability to buy/sell/play/market their products under this new united banner, with multiple additional features to come.
With Wizards of the Coast having recently joined with D&D Beyond, there's a question of whether this action is in response to it, but either may impact the digital tabletop scene for those who partake in it already.
The first changes to occur will do so within the coming weeks, whereby the new entity will add PDF support to Roll20's virtual tabletop, giving GMs and players the ability to upload, read, share, and immediately play using any PDF in the VTT. At a later date, the companies will make OneBookShelf PDF libraries accessible within the Roll20 virtual tabletop experience, and are committing to ensure that OneBookShelf PDFs will not count toward Roll20 storage quotas.
Content continues after advertisements
"Joining forces with OneBookShelf creates the best place to purchase, peruse, and play TTRPGs online, period," said Ankit Lal, CEO of Roll20. "Since 2012, Roll20 has been the industry leader in virtual tabletop gaming, hosting content from some of the biggest publishers in the space, including Wizards of the Coast, Paizo, and Chaosium. With this deal, we gain significant progress on several of our user promises that dramatically improve the VTT, and will work together to continue adding new and exciting features to our already industry-leading platform."
"Our mission from the get-go has always been to make it easier for publishers and creators to reach a wider audience of roleplaying fans," said Stephan Wieck, CEO of OneBookShelf. "By combining forces with Roll20, we empower game makers to present content across a wider variety of formats, whether character creators, virtual tabletop, digital editions, or print. Customers will be able to support their favorite games, in any format they desire, with one economical purchase, and they will be able to use their content on roleplaying's most trusted platform."
Looking for more?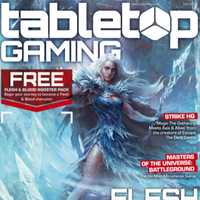 This review came from Tabletop Gaming Magazine, which is home to all of the latest and greatest tabletop goodness. Whether you're a board gamer, card gamer, wargamer, RPG player or all of the above, find your copy here.
Get your magazine here
Read More...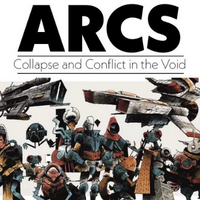 If you want to read more about one of the most hotly anticipated games of the year, check out our interview with Cole Wehrle on ARCS! A new game from the designer of Root and Oath, and we've got all you need to know.
To infinity and beyond
Join us in person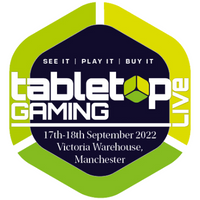 We can't wait for Tabletop Gaming Live 2022! An epic weekend in Manchester full of board games, card games, roleplaying games, wargames and more, with amazing exhibitors, great games, and an opportunity to game together in person.
See you there!
Treat Yourself!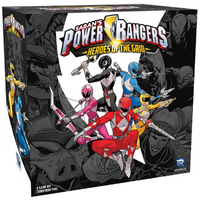 Have you visited our game store? We have everything from mystery boxes, to games and accessories – including the above Power Rangers: Heroes of the Grid, with a great discount! Head over to find your new favourite game.
Visit the Game Store
Sometimes we may include links to online retailers, from which we might receive a commission if you make a purchase. Affiliate links do not influence editorial coverage and will only be used when covering relevant products