26 April 2022
|
The newest enticement to add board games to your shelves – a hefty prize.
Asmodee, the largest distributor of games in the UK, have confirmed having joined forces with GAME, the high street store which has generally specialised in digital games and technology before now. Though it's not gone unnoticed, the increase in trading card games and memorabilia becoming available, before more recently a full and growing selection of board games being available, this is the first big acknowledgement of it having done so.
The new partnership sees anyone purchasing selected Asmodee games, having the opportunity to win £2,000 in cash a weekly draw, plus the chance to gain additional game wallet points. The code is provided with the game purchased, and they can subsequently be registered at gamerolltowin.co.uk.
The games included in the promotion are 7 Wonders Azul, Bananagrams, Carcassonne, CATAN, Dixit, Dobble, Pandemic, Splendor, Taco Cat Goat Cheese Pizza, Telestrations, The Sock Game, Ticket to Ride, and Unlock!.
You can enter to win up until the 19th May 2022.
James Arnold, Asmodee Marketing Director commented: "We're really excited for this exclusive partnership as GAME is an important retailer for our board games. We're committed to working increasingly closely and investing in marketing with retailers to drive both of our businesses. The mechanic is simple and we know game fans will enjoy taking part and winning those all-important cash prizes."
Content continues after advertisements
Nick Aaran, GAME Managing Director added: "Teaming up with Asmodee was a natural choice as our customer base are big fans. Anything that makes their visit to our stores or online more enticing is a hit with us. Games included in the offer are: Dobble, Catan Ticket to Ride, 7 Wonders, Carcassonne, Splendor and Unlock!"
Looking for more?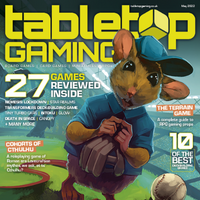 This review came from Tabletop Gaming Magazine, which is home to all of the latest and greatest tabletop goodness. Whether you're a board gamer, card gamer, wargamer, RPG player or all of the above, find your copy here.
Get your magazine here
Read More...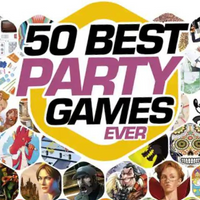 If you like party games, this is the one to read – a feature straight from our special issue of Tabletop Gaming Magazine giving you the top 50 party games ever. You'll have to let us know which one would be your number one!
Grab your party hat!
Join us in person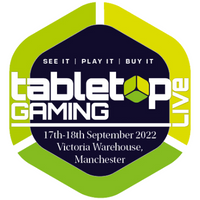 We can't wait for Tabletop Gaming Live 2022! An epic weekend in Manchester full of board games, card games, roleplaying games, wargames and more, with amazing exhibitors, great games, and an opportunity to game together in person.
See you there!
Treat Yourself!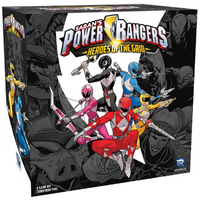 Have you visited our game store? We have everything from mystery boxes, to games and accessories – including the above Power Rangers: Heroes of the Grid, with a great discount! Head over to find your new favourite game.
Visit the Game Store