01 June 2020
|
Red Five, Standing By
After eight weeks in lockdown, there's a fair chance that if your lockdown buddy or family doesn't share your love of games, their enthusiasm to join you at the tabletop may well be waning. Thankfully, some of our top creators have been coming up with solo play rules to alter our multiplayer games, and Fantasy Flight is no different. We saw advice from it with Arkham Horror, and now, with Star Wars X-Wing: Flying Solo.
The game itself sees everything from small battles to large scale battles with everyone involved, necessitating at least two players to resolve the conflict. However, Fantasy Flight has been working on a new way to play that maintains the epic battles, but with a solo player instead.
Flying Solo will be an open alpha test, meaning it still welcomes your responses and feedback as to its play. You'll need to have the X-Wing Core set in order to play, whereby your opponent's behaviours will be dictated by simple rules and components, and it is recommended to begin with an introductory scenario.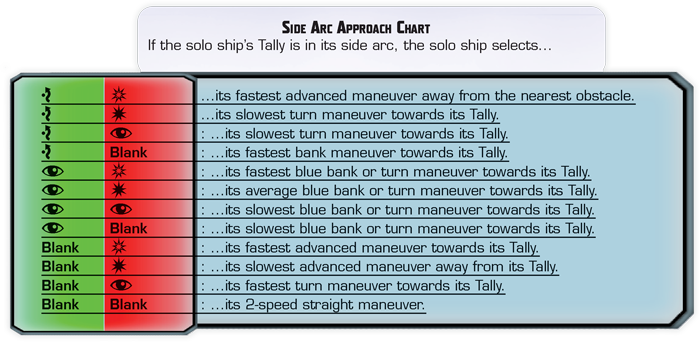 As for the changes, it tells us that "Everything begins with the Solo ships—those controlled by the flight system—choosing a Tally, an object or ship they have spotted and are concentrating on. When they activate, a solo ship will select and reveal a manoeuvre on its dial from a chart based on its Tally's location in one of its arcs and the results of an approach roll of one defence die and one attack die.". In addition, the dice will determine the solo ship's attitude.
Content continues after advertisements
You can download the new rules, and find the google form for feedback over on Fantasy Flight's website.
---
Usually buy Tabletop Gaming in the shops? Don't worry, you can get copies of the magazine direct from us, with free UK delivery
You can buy the latest issue of Tabletop Gaming here, with free UK postage.
If you've missed an issue, don't fret, you can pick up a back issue here.
Get a digital issue, or digital subscription from pocketmags, or through our app, on your Apple device, or Android.
Wargamers can also take advantage of these subscription and delivery options, with Miniature Wargames back issues delivered to your door, or a digital issue or subscription
Content continues after advertisement