21 May 2020
|
No, it's not short for Mervin, turns out it's an ancient city.
Merv the Great was once a huge city along the Silk Road, being both the largest and most prosperous. The city was a hive of trade and politics, sitting within what is now Turkmenistan. A perfect fit then it seems, for a Eurogame. Osprey Games clearly thought so too, as it announces a new game Merv: The Heart of the Silk Road.
It's a tense economic game, which charts the rise and fall of the Merv. You'll need to use trade and politics to try to build your wealth and power, to become victorious, but if you fail to defend the city from approaching attack, it could mean nothing.
The real city of Merv in history was destroyed by the son of Genghis Khan. The ruins are vast and now tourist attractions – so you really do need to consider that defence! You'll do this by constructing the city walls, but you have to consider the impact this takes on the time you lose to build your own stature.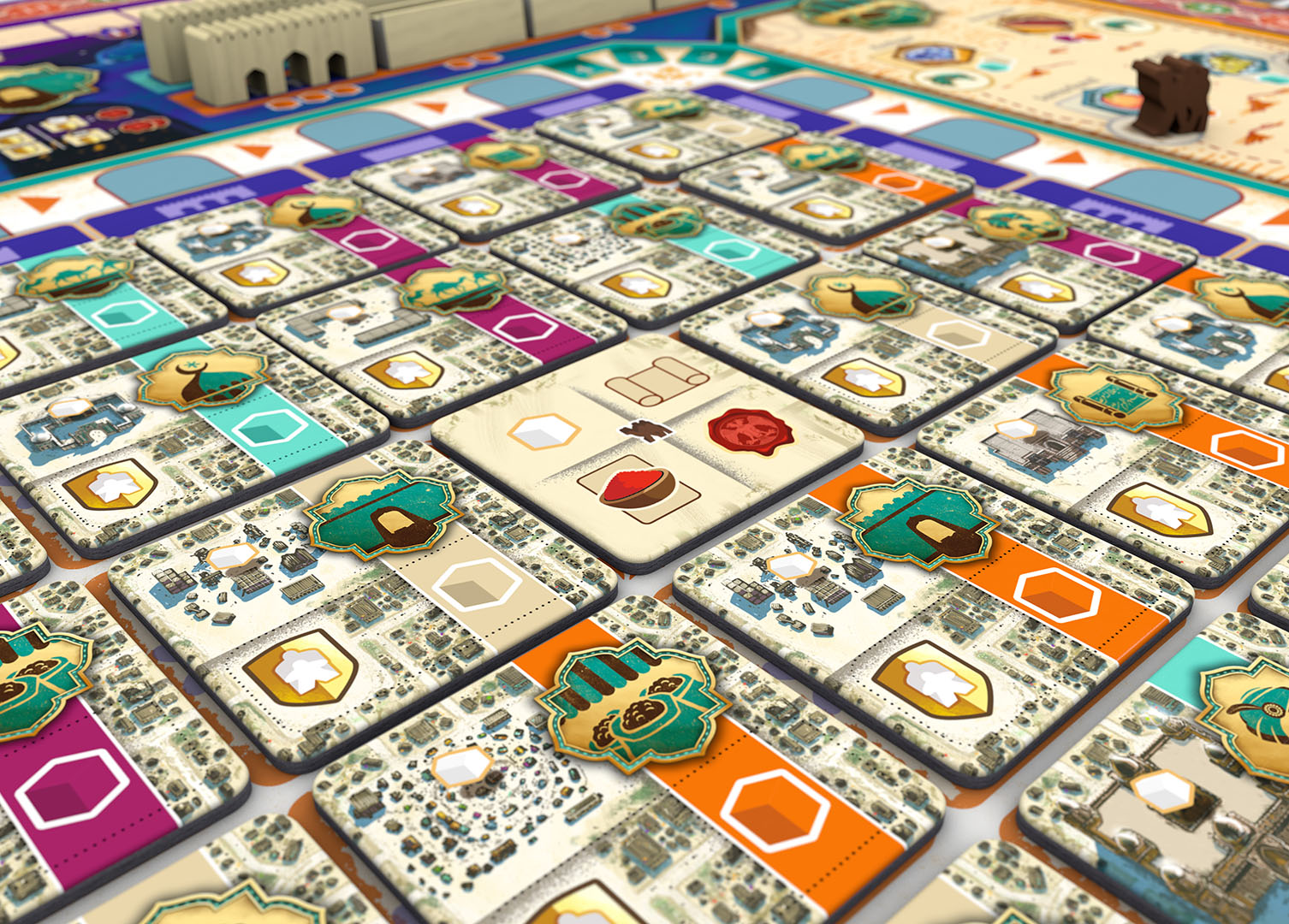 A game for 1-4 players, it plays within 90 minutes, designed by Fabio Lopiano and Ian O'Toole, and published by Osprey Games. In praise of it, Senior Games Developer Filip Hartelius said, "Fabio Lopiano has a knack for designing tense and tricky eurogames, and Merv is no exception. The tightness of the rules paired with the bright Turkish-inspired design Ian O'Toole brought to the project makes for a truly outstanding title. Merv is a joy to play."
Content continues after advertisements
The game will be available in October 2020, there's no word yet on how to pre-order, but we imagine this will be announced closer to the time.
---
Usually buy Tabletop Gaming in the shops? Don't worry, you can get copies of the magazine direct from us, with free UK delivery
You can buy the latest issue of Tabletop Gaming here, with free UK postage.
If you've missed an issue, don't fret, you can pick up a back issue here.
Get a digital issue, or digital subscription from pocketmags, or through our app, on your Apple device, or Android.
Wargamers can also take advantage of these subscription and delivery options, with Miniature Wargames back issues delivered to your door, or a digital issue or subscription