22 April 2022
|
They weren't just teasing Spelljammer, it's real!
D&D Direct generally offers us a whole plethora of new announcements and exciting plans, and this year has been no different. Though only 30 minutes, there was tons to get fans excited, and plenty for us to look forward to in the next year. If you missed the announcement however, these are the things you need to know:
New: Spelljammer: Adventures in Space
If you've been on Twitter since the announcement, you'll be hard-pressed to have missed this. A much loved adventure from 1989, the setting blends space travel with the fantasy we know and love, somewhat Treasure Planet- like but with magic rather than technology. It's return will come in the form of three, 64 page hardcover books, a departure from its usual 5E format, as well as a double-sided poster map, and a four-panel DM screen
The three books are as follows:
The Astral Adventurer's Guide: this offers a campaign setting book that will include new character options with appropriate space theming, spells, magic items, deck plans, plus your options for spelljamming ships.
Boo's Astral Menagerie: A Monster Manual for Space, this will include 60 creatures that can be found in Wildspace and the Astral Plane, designed for characters levels 5-8
Light of Xaryxis: An adventure for Dungeon Masters set in the Astral Plane, designed for characters levels 5-8
Available from August 16th
Content continues after advertisements
New: Dragonlance Returns
The setting returns, and with the early legal battle seemingly forgotten, the setting returns! This long running novel series will now be a major campaign setting for adventurers, taking place during the War of the Lance.
"Battle for the world of Dragonlance across an adventure book and battle game that includes options to link them together as a new way to play D&D. Also launching is Dragonlance: Shadow of the Dragon Queen adventure book, which tells a brand-new story at the beginning stages of the War of the Lance"
Available August 2022.
New: Starter Set
Many readers will have discovered D&D as a result of playing through the Starter Kit adventure, but now it's time for an update. The new Starter Set promises a more streamlined boarding experience for new players, including a range of digital tools. As you'd expect, there's a brand new adventure to enjoy, named Dragons of Stormwreck Isle.
New: Campaign Cases
If you're a fan of spell cards, these are likely to appeal to any DM. With both a Creatures and a Terrain Case available, these contain (depending on the case) customisable tokens, map tiles, adventure clings, creature clings, and more, all within a durable carry case, and perfect for bringing your game to life.
New: Digital Monstrous Compendium
A digital resource available for all owners of a Wizards Account or a D&D Beyond Account, with Volume One including 10 monsters from the Spelljammer setting, and more content to come over time
New: Actual Play
Legends of the Multiverse is launching! Wednesday at 5pm PT (which is Thursday 1am BST) from Wednesday 25th. These will tell interwoven stories of adventures, in one hour prerecorded episodes with a differing DM for each. The cast includes Sunny (Deborah Ann Woll), Kaiho Karoshi (B. Dave Walters), Bac Si (Gina Darling), Riddle (Meagan Kenreck), and Torven (Todd Kenreck).
Updates: D&D Film
It's been talked about and had concerns raised over it for a long time, but as we're heading closer to 2023, we've finally got a name and a release date. Directors John Francis Daley and Jonathan Goldstein confirmed the official title of Dungeons & Dragons – Honor Among Thieves, and it will release on March 3rd, 2023.
The film will feature the likes of Chris Pine, Michelle Rodriguez, Justice Smith, Regé-Jean Page Hugh Grant, Sophia Lillis, Chloe Coleman, Jason Wong, and Daisy Head. Hopes are for a more successful venture than previous D&D films have managed.
Updates: D&D Onslaught
The new skirmish game from Wizkids features two factions fighting in a search for treasure, as a miniature strategy board game.
Updates: Digital Gaming
There were some additional shows for Baldur's Gate 3, which is currently in early access ahead of its launch in 2023, and the patches since it's last demonstration include new classes, graphic improvement, and additional gameplay. Plus, Neverwinter showed off its newest module releasing this June, in Dragonslayer, inspired by Fizban's Treasury of Dragons.
Updates: Translations
Over the course of the next six months, D&D will release localised versions of their popular books in French, Italian, German, and Spanish, which will include Tasha's Cauldron of Everything, Mordenkainen Presents: Monsters of the Multiverse, Curse of Strahd, Dragons of Stormwreck Isle (the new Starter Set), Van Richten's Guide to Ravenloft, and in Italian and Spanish, Xanathars Guide to Everything.
Looking for more?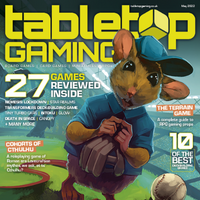 This review came from Tabletop Gaming Magazine, which is home to all of the latest and greatest tabletop goodness. Whether you're a board gamer, card gamer, wargamer, RPG player or all of the above, find your copy here.
Get your magazine here
Read More...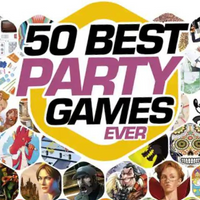 If you like party games, this is the one to read – a feature straight from our special issue of Tabletop Gaming Magazine giving you the top 50 party games ever. You'll have to let us know which one would be your number one!
Grab your party hat!
Join us in person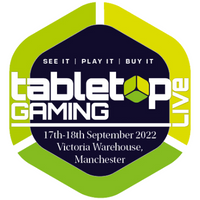 We can't wait for Tabletop Gaming Live 2022! An epic weekend in Manchester full of board games, card games, roleplaying games, wargames and more, with amazing exhibitors, great games, and an opportunity to game together in person.
See you there!
Treat Yourself!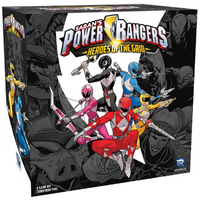 Have you visited our game store? We have everything from mystery boxes, to games and accessories – including the above Power Rangers: Heroes of the Grid, with a great discount! Head over to find your new favourite game.
Visit the Game Store
Sometimes we may include links to online retailers, from which we might receive a commission if you make a purchase. Affiliate links do not influence editorial coverage and will only be used when covering relevant products